On Point: Rebels get experienced guard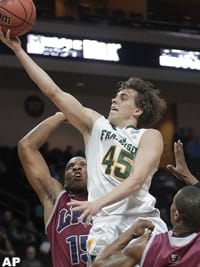 Rebel-Net.com has learned that point guard
Cody
Doolin has given a verbal commitment to the Runnin' Rebels.
Because Doolin played in four games during his senior season for the Dons, he
must be granted a waiver by the NCAA to play for UNLV. Given the nature of
his departure, it is expected that his waiver will be granted.
With an epic head-to-head battle with UNR's Deonte Burton, Doolin had a fast
start to his senior season with 33 points against the Wolf Pack. However,
averaging 13 points and 7 assists on the season, Doolin decided to leave the
Dons after just four games into his senior campaign, citing personal
reasons.
The 6-2 guard from Austin, Texas (Westlake) tallied 451 career assists (2nd
all-time) and 154 steals (3rd all-time) at San Francisco. Not especially
flashy, he's a prototypical WCC point guard possessing a heady, steady floor
game with ability in the clutch.
Aside from his 33 points against UNR, Doolin had many outstanding games in
his career. Included are a 33 point game against St. Mary's in the 2012
WCC tournament, an 18 point, 14 assist effort against St. Johns (2012), and a 22
point, 10 assist game against BYU (2012). In 2011, as a freshman, Doolin
went for a then career high 23 points, including a crucial three point play with
four seconds left in overtime, to stun heavily favored Gonzaga.
Doolin is an example of a player who extended far beyond his high school
ranking. Only rated as a 3-star prospect in the class of 2010, Doolin'
produced solid numbers in starting every game in his career (103) for the
Dons.
Despite leaving the team, Doolin has remained at San Francisco and is on
track to graduate with a degree in finance, magna cum laude.
Though he won't be included in any class rankings, Doolin adds another strong
piece to UNLV's recruiting class of Dwayne Morgan, Rashad Vaughn and Goodluck
Okonoboh. As a floor general and experienced leader, Doolin' may be
the glue that UNLV needs most.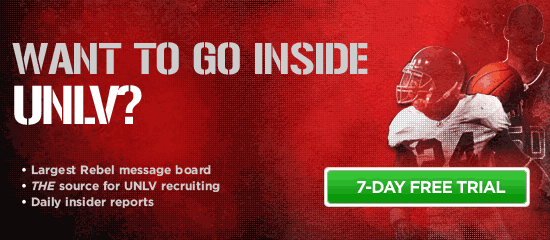 Click
Here
to view this Link.